PHP7.2 is officially released and is now available on WP Charged.
PHP7.2 comes with further performance and security features. Although the performance leap isn't as big when moving from PHP5.6 to PHP7 the 7 branch still continues to improve performance wise. Performance tests by Kinsta show PHP 7.2 out performing both HHVM and PHP7.1 and below on WordPress version 4.9.4 as seen below.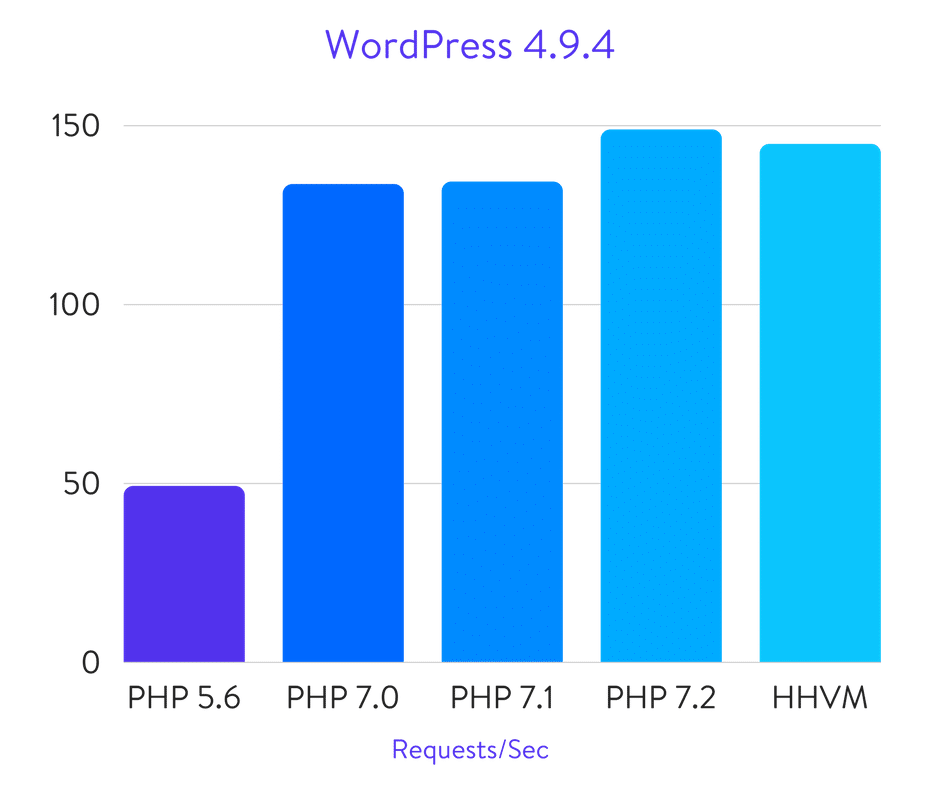 Img src: Kinsta
Some websites at WP Charged have already been upgraded to 7.2, and over the next year more websites will be tested and upgraded to PHP7.2 where plugins and theme code are compatible.
Contact support if you would like to trial your site PHP7.2 today.